How to reset password
1. Click on "Forgot your password?" link as shown in the figure below.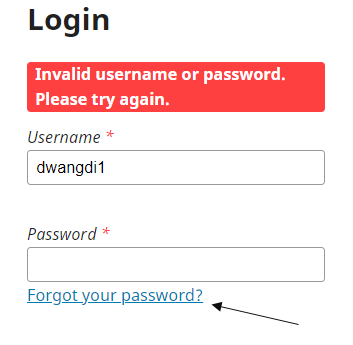 2. Enter your email address registered with us and click on Reset Password.

3. An email confirmation will be sent to your email address.

4. Go to your email and check for the mail from us. Note: "Don't forget to check the spam folder too".

5. Open your mail and click on the link
6. When you open the confirmation link, you will receive a new email with username and password.

7. Open your mail and you will be able to see your username and password as shown below.

8. Go to Login page and use the username and password to login.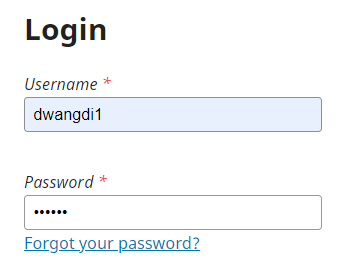 9. You will be asked to changed the password.
a. current password: The password you received in the mail earlier.
10. Now you have successfully reset the password and logged in.

Note: If you are not able to reset by following th above mentioned steps:
1. Try by clearing your browser cache.
2. Contact us via
Email: dechenw@bhj.com.bt / dechenw@kgumsb.edu.bt
Phone: +975 17233391